More details were released today by the Lee County Sheriff's Office on the squalid conditions in a Buckingham animal rescue organization where 84 abused animals were rescued Tuesday.
[Here is a photo of the house on the property called "The Farm" - the photo is from the Lee County Property Appraiser's website - this photo is from May, 2007]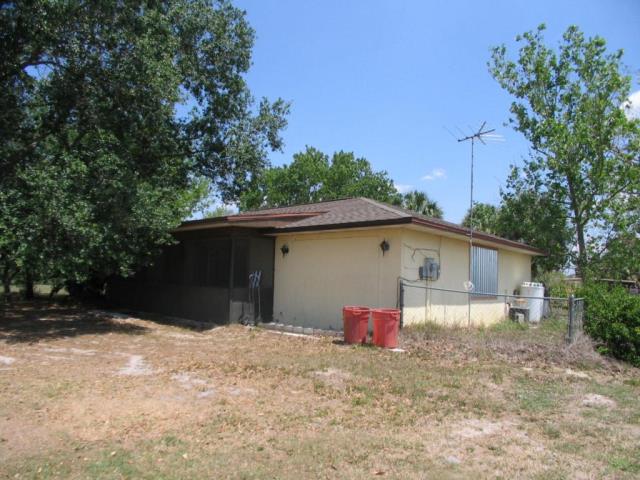 Carrie W. Cagata, owner of the nonprofit My Best Friends Inc., turned herself in to the Lee County Jail Wednesday night. She faces four felony counts of animal cruelty and four misdemeanor counts of animal abandonment.
The animals were rescued Tuesday. They included:
• 53 dogs
• 28 cats
• Two chickens
• One rabbit
Conditions were also outlined in a complaint made to Lee County Animal Services Sept. 18 by Erin Mitchell, Sandra Hinderliter and Kate LaPointe.The conditions were observed starting nearly one month earlier, on Aug. 28, Then Mitchell went to check on horses she left at the rescue organization at 5381 Jackson Road and observed:
• "Numerous animals in horrible condition"
• One of her horses weighs 400 pounds less than when she dropped it off.
• The horse's colt was covered with deep cuts
• The only drinking water the horses had was a children's pool filled with green slime and two small metal bowls used to feed the horses were filled with dirt.
• A house at the location had dog and rabbit feces and urine all over the floor with no visible food or water.
• The main part of the house had eight to 10 dogs with feces and urine all over the floor and couch. There was no food or water.
• The lanai held a female shepherd mix with her six puppies. The dog's ribs were showing, the water bowl had slime in it and the food bowl was upside down. There was puppy diarrhea on the floor.
• A kennel attached to the house contained 10-12 thin puppies. The food bowl was empty and there was a three-gallon bucket full of green slime.
When Mitchell returned to the site on Sept. 16, nothing appeared to have changed., the sheriff's report said. She saw two thin goats and a thin pitbull. A blind labrador retriever was running in circles.Hinderliter came to the site on Sept. 16 to look for her cat. She saw 50 sick and malnourished cats in a small white shed behind the house. Most had severe eye infections and were coughing.